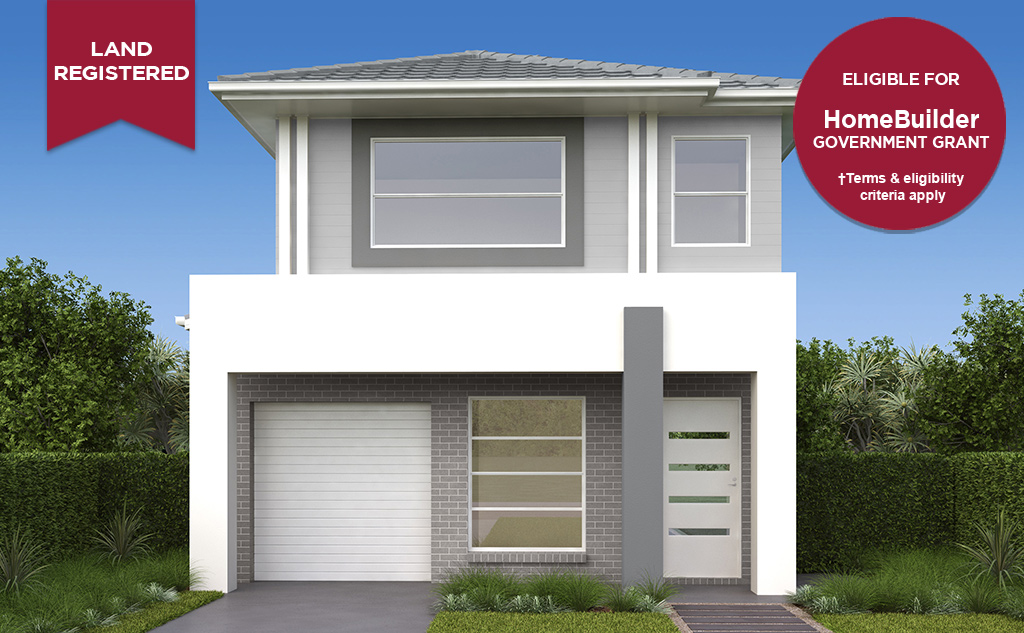 UPDATE 29 November 2020
Great news from the Morrison Government with the extension of the HomeBuilder grant to a $15,000 grant for purchases between 1 January - 31 March 2021.
The price cap for new builds has also increased from $750,000 to $950,000 for NSW, with the construction commencement timeframe also extended from three to six months.
For more information about our available house and land packages, speak to an Allcastle Homes sales consultant today.
HOMEBUILDER GRANT 1 June - 31 December 2020
The HomeBuilder grant through the Australian Government provides $25,000 to build a new home, substantially renovate an existing one or buy an off-the-plan/new home.
You only have until December 31 to take advantage of that financial boost. This means eligible owner/occupiers are even closer to settling in to one of Allcastle Homes house and land packages, complete with quality inclusions and driveway.
Once your grant has been approved, construction must commence within three months of the contract date. Also, the property value for house and land can't exceed $750,000.
All of our HomeBuilder-ready house and land packages are on registered land and are situated in growth suburbs such as Marsden Park, Riverstone, Jordan Springs, Denham Court and Leppington. These packages can begin construction within the three-month window, guaranteeing you qualify for the grant if you meet all the eligibility criteria.
The packages are also all under the price threshold and provide a complete new home, a home that will leave a lasting impression through innovative, stylish and spacious design.
The locations have all been carefully chosen by us for their convenient access to family friendly amenities such as schools, parks, cafes, transport and shops.
With the packages in both the south-west and north-west regions of Sydney offering easy gateways to the CBD as well as comfortable lifestyles, they offer a solid investment in the real estate market.
As part of Australia's economic response to the Coronavirus, almost 9000 applications have been made since HomeBuilder was announced in June, so the grant has been a great success with those ready to build their dream – including first-time buyers.
Get your start now and contact Allcastle Homes for advice regarding these new house and land packages. You can also access more information through Revenue NSW, email Home.Builder@revenue.nsw.gov.au, or call 1300 130 624.
You might be interested in: