As many financial experts will tell you, buying property remains one of the most effective, stable and secure ways to build your investment portfolio.
And the good news is, with a steady income and a little capital, anyone can get their start on the investment property ladder.

For nearly 30 years, Allcastle Homes has invested in a team of industry-leading professionals who deliver innovative, stylish homes designed to retain their integrity, superior construction quality and appeal for many years to come.
Double up with a Duplex
Duplex homes are fast becoming hot property when it comes to real estate investment as they can provide you with a very healthy rental return x two!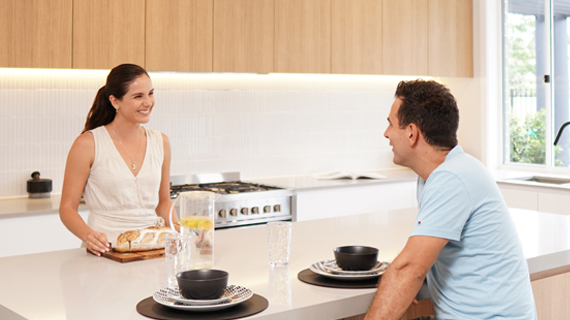 At Allcastle Homes, we recognise the need to optimise the value of your property.
A duplex home can improve the value and return on your property. You can live in one and rent the other, or rent both for an excellent return.
What exactly is a Duplex?
A Duplex is generally defined as two separate homes built on the same title, often connected with a common wall and with separate entrances.

Each duplex home has its own entry, family, and kitchen and all have four bedrooms, some with studies, and each has a separate garage.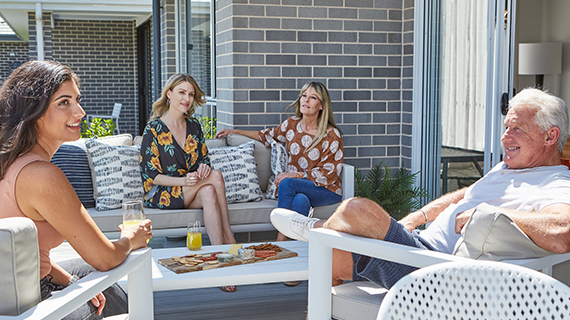 To initially establish the suitability of building a duplex home on your property and the design features you may require, please make an appointment with one of our experienced consultants.
Allcastle Homes can organise a detailed assessment of your property including a full AHD detailed survey of your land, and obtain a 10.7(5) zoning certificate from Council, a sewer diagram and planning advice from a registered surveyor. A detailed proposal will then be provided based on this information. All proposals are subject to approval and requirements of approving authorities.
Based on the proposal, Client proceeds to pay Plan Preparation Fee for the preparation of working plans for either a Development Application with Council or C.D.C. approval. In some circumstances approval can be obtained for sub-division, however this is not guaranteed.
Allcastle Homes brings the same quality of craftsmanship, expertise and innovative designs to our unique Duplex range. Talk to a specialist Allcastle Homes consultant today and find out more about how you can double your investment opportunities.
What's great about Granny Flats?
Much more than just an afterthought, Granny Flats from Allcastle Homes make a seamless and stunning design addition to your home, giving you greater flexibility to accommodate a large family, work from a large home office or use as a rental flat to gain extra income.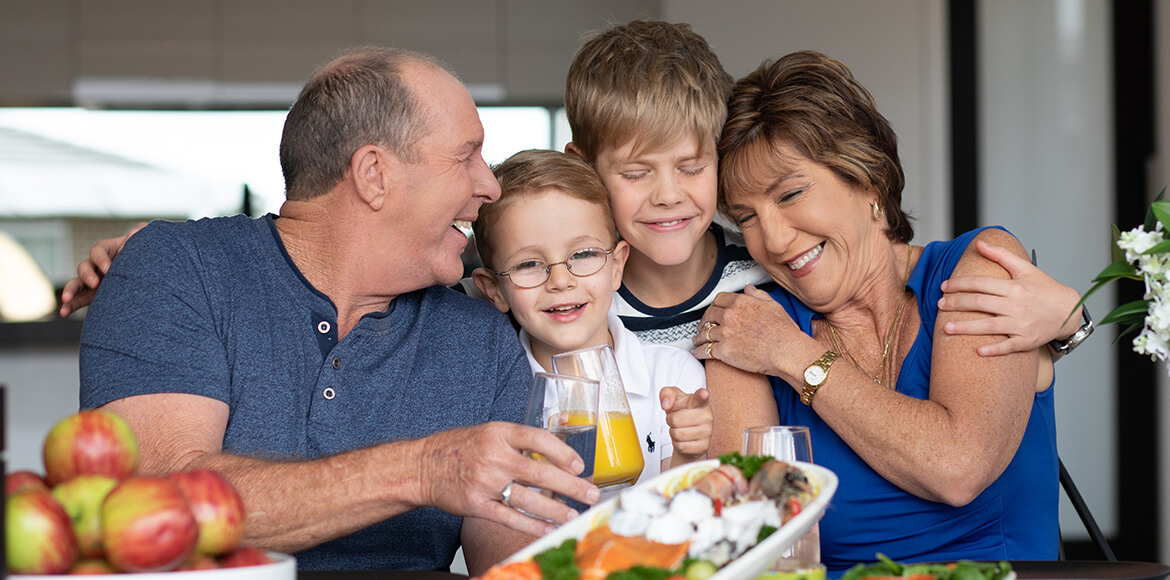 While in the past you may have thought of a Granny Flat as just a place to house a games room or relative, today they serve as a great investment opportunity.
Renting out your Granny Flat brings you an extra source of income, which means you can pay down your own mortgage much faster or have extra savings on hand. As it's on your own land, you can also easily manage the property as your tenants are close by.
What renters love about Granny Flats
As housing affordability issues continue to hit people hard in Australia's capital cities, renters are finding that getting an affordable, low-maintenance rental property in a desirable location is becoming more and more difficult. If you have a home in a good location, a granny flat could be a great way to use the space you already own to maximise your income.
Because a granny flat is built on the same block of land as your main dwelling, it's typically defined as a "secondary self-contained dwelling".
A granny flat offers renters privacy through a separate entrance, their own bathroom / laundry, kitchen, bedroom and living space. So while you enjoy the extra income, your tenant enjoys all the advantages of a great location and a stylish, beautifully built low maintenance living space.
A Granny Flat can also increase the overall value of your entire property, as when and if you choose to sell, buyers will often pay a lot more for the extra space and rental opportunities.
Want to know more? Talk to an Allcastle Homes consultant today about building your ideal Granny Flat.
Display Home Lease Back
Our display homes are not only built to showcase the best of what Allcastle Homes has to offer; they are also available to purchase on a lease back agreement.
The leaseback arrangement means you buy the home and lease it back to Allcastle Homes while it is being used as a display home. At the end of the leaseback agreement, you can choose to make the home your permanent residence or continue as a landlord by finding tenants for the property.
Filled with high-end features, appliances and finishes, these Display Homes give you a masterfully built home with premium inclusions already built in.
Even better, you'll own your home sooner as investing in a ready-made display home is often faster than building a similar home on a vacant lot of land.
Talk to a specialist Allcastle Homes consultant today and find out more about the investment potential of a Display Home leaseback agreement.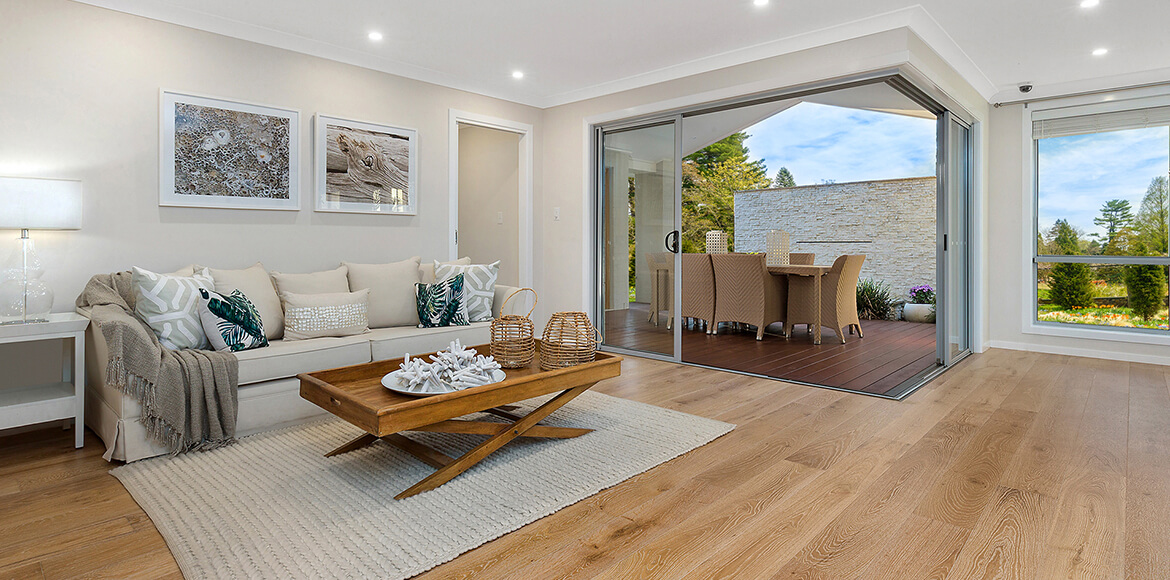 Make it home in a matter of weeks
If you're looking to make an Allcastle home your home sooner rather than later, a complete new ready-built new home is the perfect solution. These masterfully built homes are already under construction or are finished, which means you can move into your brand new home in a matter of weeks. All that is required is a 10% deposit and the balance of payment is due at settlement. No rent, no progress payments and no additional holding costs to pay on the block.
Our selection of complete new homes are ready to move in and are available at very attractive prices in many premium locations around Sydney. These new homes feature a stunning facade, quality inclusions, driveway and turf to front and rear yards.
If you find a Complete New Allcastle home in the area you love, simply book an appointment for a personal inspection. Here you'll be able to experience how the home looks and feels, from the streetscape, layout and superior build quality to the fixtures, finishes and luxurious inclusions.
This is a unique opportunity to experience living in a brand new home in your neighbourhood of choice surrounded by your desired schools, parks, cafes, shops and amenities.
For more information or to book a personal inspection, speak to an Allcastle Homes consultant today.
Why Invest in property?
Building wealth is a goal for most of us, and while there are many different investment opportunities including buying shares, investing in managed funds and superannuation programs, property investment has long been considered a solid, reliable way to create a healthy investment portfolio.
Unlike other options, investing in brick and mortar is a lot easier to understand as investors can see that it is a physical asset. With property and land prices consistently on the increase in Australia (especially in the Sydney market), getting your foot on the property ladder with a Duplex or granny flat is a great start.
Ready to start your property investment journey?
Whether you're looking to create a passive income or ready to buy your dream home, our experienced consultants are here to help. For more information or to book a consultation or inspection, contact us today.