Congratulations! If you choose to build your dream home with Allcastle Homes, you've just made your home building experience easier, more inspiring and more exciting than ever!
Giving our customers a truly memorable experience all comes down to our experience as one of Sydney's favourite builders for nearly 30 years.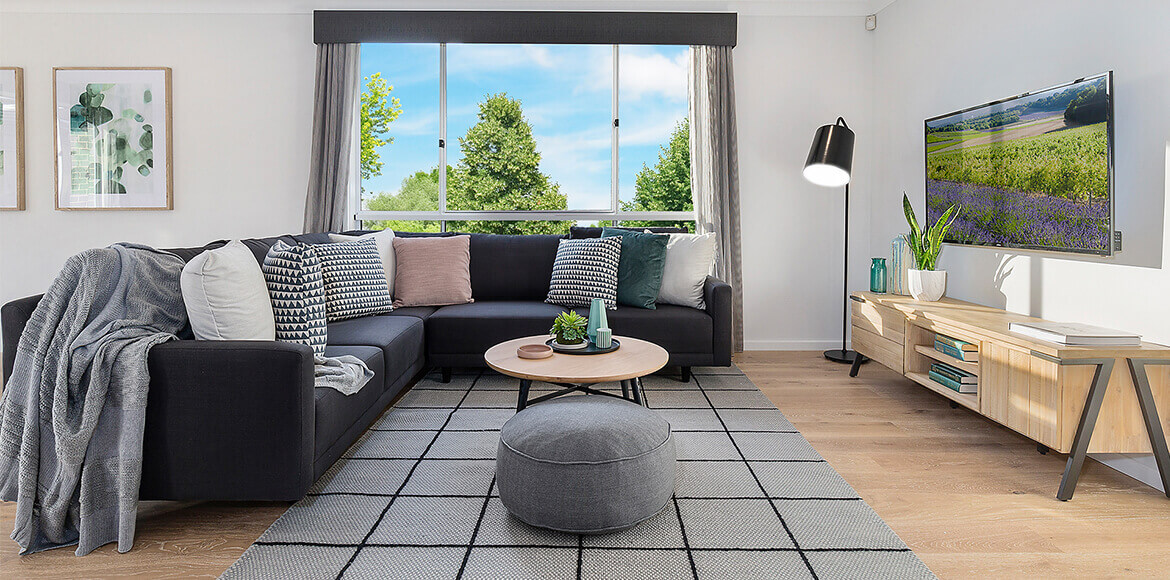 The Allcastle Homes Build Process
While the journey from choosing your home design to making it your home may seem a little daunting at first, the Allcastle Homes build process makes it easy, enjoyable and totally stress free. Even better, our experienced team of consultants are right by your side from the very start to the sensational finish.
11 Steps from "which home" to "WOW, that's my home!"
It's not every day you get to experience the excitement of seeing your dream home come to life. At Allcastle Homes we're here to ensure you enjoy the experience every step of the way.
Our easy-to-follow 11-step Build Journey is designed make the entire process uncomplicated, informative and inspiring.
Whether it's a double or single storey home, with nearly 100 impressively crafted and masterfully built homes in our collection, you're spoilt for choice. Our experienced consultants will help you select the home design to suit your land and your lifestyle. You can then select your facade and level of inclusions that best represent your personal style.
To start the tender process and secure your current pricing and any promotional offers, a non-refundable Tender Request Fee is required.
We'll present your tender, answer any questions you may have and once your non-refundable Plan Preparation Fee is received, we'll commence with the initial drawings of your house plans. With the help of your Infinity Selection colour pack, you can start looking at customisation options such as interior and exterior colours, finishes, appliances and brands.
At this stage your Allcastle Homes Plan Presenter will meet with you to confirm that your home plans accurately reflect all your requirements and discuss any final changes. You'll also meet your Allcastle Homes Colour Consultant to help you finalise your external colour schemes.
A signature and a 5% deposit (less the Plan Preparation fee) on your building contract means you are now officially on the fast track to enjoying your new home.
Allcastle Homes will first lodge your plans for BASIX assessment, and then to the relevant approving authority for assessment.
You'll meet with your Allcastle Homes Colour Consultant in our Infinity Selection Centre to talk kitchen/bathroom finishes and fixtures, internal paint colours, doors and floor.
Upon final sign-off of your construction set of house plans, colour selections and post-contract variants, Allcastle Homes will start construction.
This is where you'll see new home come to life! You'll have exclusive access to the Allcastle Homes customer portal which provides you with regular updates and progress photographs of your build. Your Construction Supervisor will also meet with you on-site to provide updates.
After meeting with your Construction Supervisor on-site and completing a quality inspection check of your new home, we'll meet with you at our Head Office to handover your keys to your dream home.
Even after you've had your housewarming party and settled in, you can sleep easy knowing we're still with you to offer ongoing support and advice throughout the warranty period.
How Allcastle Homes ticks all the building boxes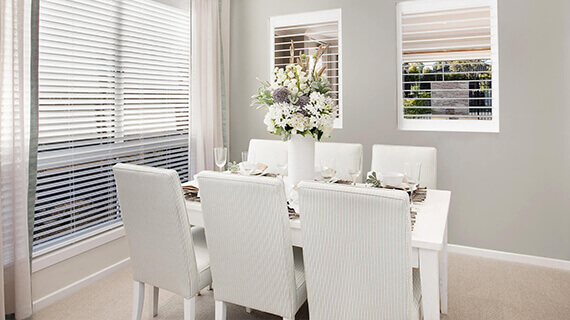 Reputation: For nearly 30 years, Allcastle Homes has built a reputation for building high quality, high value homes. Our expertise and experience gives you the confidence of knowing your home will be built to the highest standard.
Partnerships with reputable brands: Allcastle Homes has built long term relationships with Australia's most trusted brands including Reece, Austral Bricks, SmartStone, Daikin, Colorbond, Boral, Monier roofing, DecoGlaze, Hume Doors and Timber, Beaumont Tiles.
Versatile designs to suit any block size: Whether it's a narrow block, wide block or sloping block, Allcastle Homes offers numerous designs to suit.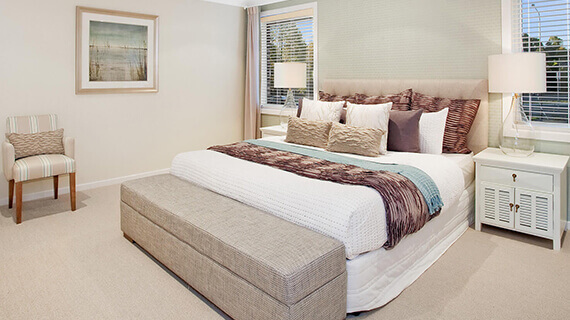 Local area knowledge: As one of Sydney's favourite builders, we specialise in building homes in the Metropolitan and Greater Sydney area including the South Coast up to Lake Macquarie. Our knowledge of these areas gives us greater insight into the various council requirements and restrictions.
Customisation: We understand that every family is different, which is why each of the homes we build are unique to you. We provide an array of customisation options along each step of the journey, ensuring that the home we build for you is the home of your dreams.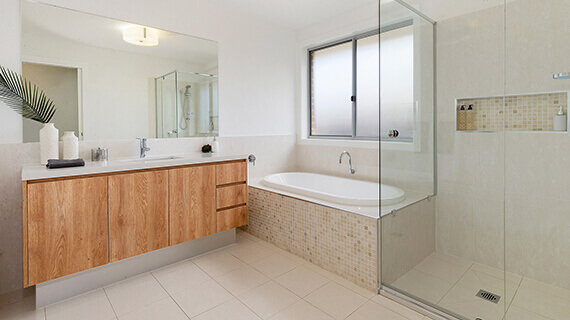 Build or buy options: If you're looking to build your new home with Allcastle Homes we have a number of options to suit. Choose a home from our many designs from our Select, Premier or Exclusive collections or if you're wanting to make an Allcastle home your home sooner rather than later, a complete ready-built new home is the perfect solution.
These homes are available for inspection, or are already under construction, which means you can move into your brand new home sooner, often in a matter of weeks. No rent to pay, no holding costs on the block and no delays. We have a variety of ready built homes available at very attractive prices in many premium locations around Sydney.
Book an inspection to view the home to experience how the home looks and feels, from the streetscape, layout and superior build quality to the fixtures, finishes and luxurious inclusions.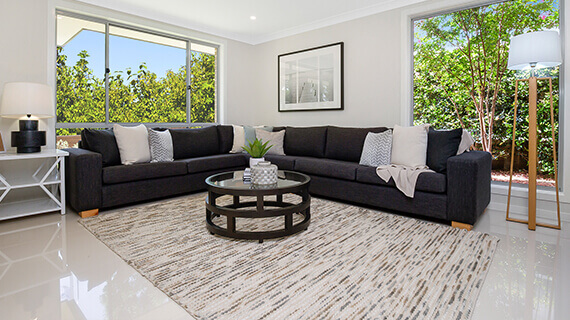 Complete New Homes:

We have complete and ready to move-in homes in locations all over Sydney. These homes include quality inclusions and driveway and turf to front and rear yards. If you find an Allcastle Homes ready built home in the area you love, simply book an appointment for a personal inspection.

House and Land Packages: Buying a house and land package allows you to understand the cost of the home and the land together in an upfront cost. When

buying an established home you are required to pay stamp duty.

If you choose to buy an Allcastle Homes House and Land package you only pay stamp duty on the value of the land. As an investment property you can also claim depreciation and tax benefits for a variety of things such as the house itself and the new fixtures and fittings that are in the home.
Investment Opportunities: Allcastle Homes not only builds your forever home, we also offer designs such as duplexes and granny flats that can bring you an additional source of income.