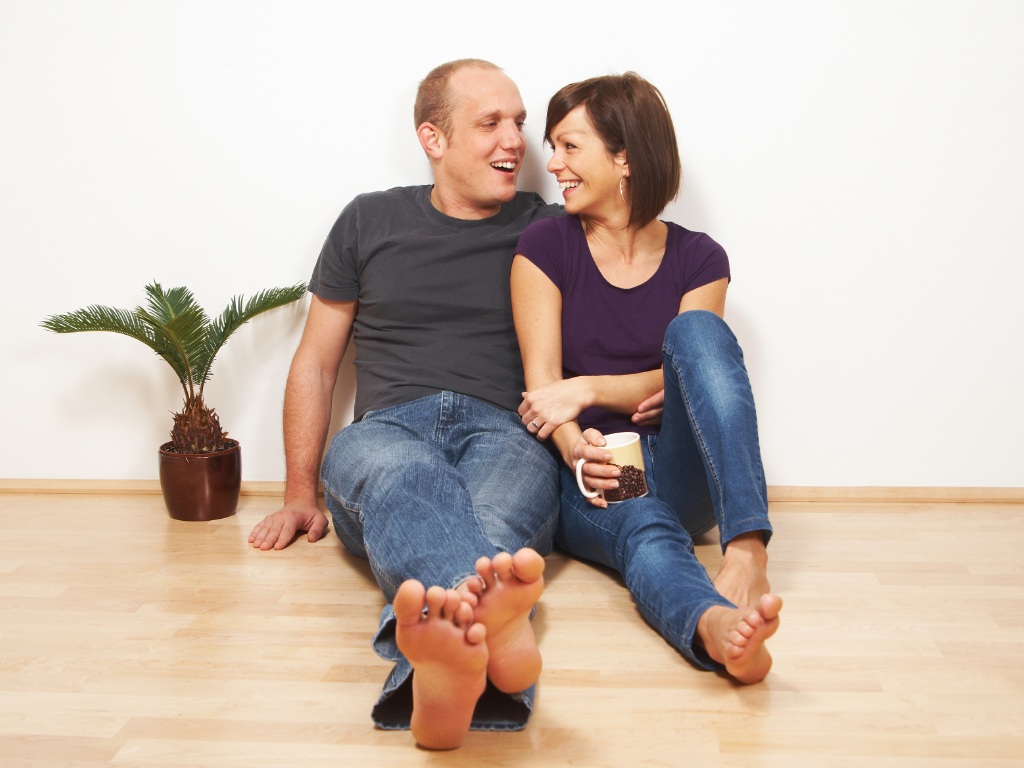 UPDATED 6 OCTOBER 2020
The federal government is offering a series of initiatives to encourage Australians to buy property, particularly for first home buyers.
It can be complex navigating finance and working out if you are eligible for a scheme. Together with our finance partners at Mortgage Advice Bureau, we have listed a breakdown of what is available to new home buyers.
The NSW government recently announced an exemption on stamp duty for first home buyers purchasing newly-built properties worth up to $800,000 with the concession reducing on higher values before phasing out at $1 million.
To be eligible for an exemption or reduction in the amount of duty payable you will need to be a first home buyer who purchases a new home or a vacant block of land on which you intend to build a new home.
For the full exemption to apply, the value of the new home must be no more than $800,000 and the value of a vacant block of residential land must be no more than $400,000.
A concessional rate of duty will apply to homes valued more than $800,000 but less than $1,000,000 and vacant block of land valued more than $400,000 and less than $500,000.
Mortgage Advice Bureau can help you find out how this can work for you.
HomeBuilder will provide eligible owner-occupiers and first home buyers with a grant of $25,000 to build a new home or renovate an existing home! The contract must be signed between 4 June 2020 and 31 December 2020 and construction must commence within three months of the contract date.
HomeBuilder will complement existing First Home Owner Grant programs, stamp duty concessions and other grant schemes.
Generally speaking, home buyers with less than a 20 percent deposit need to pay lenders mortgage insurance (LMI). However, under the First Home Loan Deposit Scheme, eligible first home buyers can purchase a home with a deposit of as little as 5 percent (lenders criteria also apply) without needing to pay lenders mortgage insurance.
You will need to apply for a place in the new scheme, new places are released at the start of each financial year, with the latest release on 1 July 2020. There are only 10,000 places for Australians so you have to be quick!
Both new and existing residential properties are eligible, but there are different price thresholds in each state, capital city and regional centre.
The scheme is only available to owner occupiers, and investment properties are not eligible.
Singles must have a taxable income under $125,000 in the previous financial year, and for couples the income threshold is $200,000.
Couples must be married or in a de facto relationship – siblings, friends or relatives buying together are not eligible.
Download FHLDS 2020-2021 Fact Sheet
UPDATE: As part of the 2020-21 Federal Budget, the Australian Government has committed an additional 10,000 First Home Loan Deposit Scheme (FHLDS) places for the 2020-21 financial year, specifically for eligible first home buyers purchasing new homes.
Please refer to New Home Guarantee for information as it befores available.
If you're a first home buyer and you're building a new home, the FHOG can be worth between $10,000 and $15,000 in most cases and introduced to offset the effect of GST on house ownership. A quick call to Mortgage Advice Bureau Australia will help you determine eligibility.
To get a more accurate picture of exactly how much you can save, get in touch with one of the specialist Mortgage Brokers at Mortgage Advice Bureau.
Disclaimer: All government schemes are subject to specific qualifying terms and conditions. Eligible first home buyers can apply for the Scheme through a participating lender. Applicants must intend to be owner-occupiers of the purchased property. Investment properties are not supported by the Scheme. Lender terms and conditions apply. Any advice/information contained in this article is of a general nature only and does not take into account the objectives, financial situation or needs of any particular person or company. ©2020 Mortgage Advice Bureau. All rights reserved. Mortgage Advice Bureau is a full member of the Mortgage Finance Association of Australia. | MAB Broker Services Pty Ltd (ACN 616 236 527) trading as Mortgage Advice Bureau is Authorised Representative Number 493979 of Mortgageport Management Pty Ltd Australian Credit Licence Number 386360.