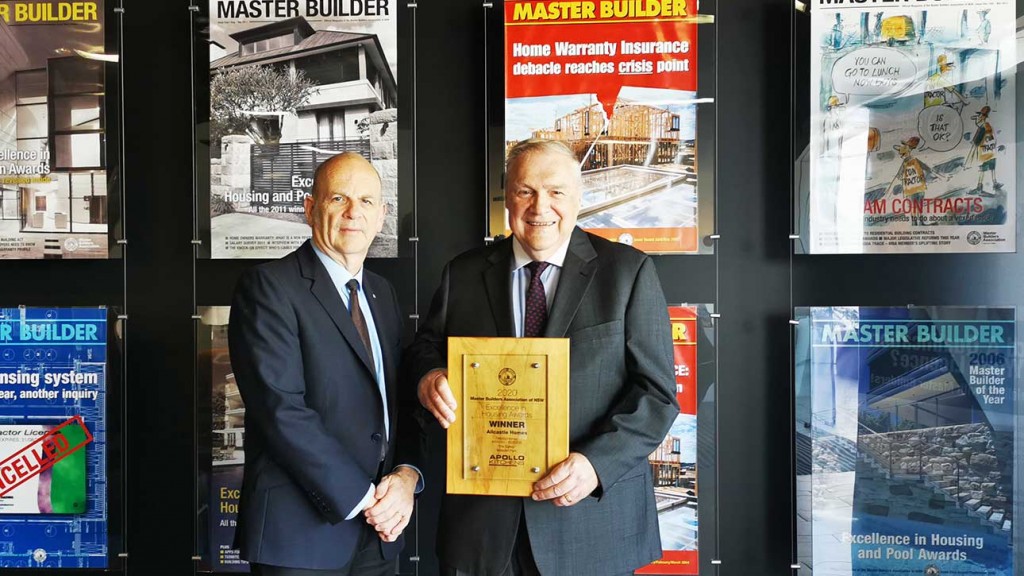 Pictured: Mr Brian Seidler, Executive Director, MBA NSW presenting the 2020 Excellence in Housing award to John Clay, Managing Director, Allcastle Homes
Recently announced at the Master Builders Association of NSW Excellence in Housing Awards, the Gallery display home is the 2020 winner in the category of Display Homes between $400,001-$500,000!
This is an outstanding achievement for Allcastle Homes and it is wonderful to take part in the state's most prestigious residential building awards.
These renowned awards celebrate excellence in construction, innovation and quality in the building and construction industry in NSW. Allcastle Homes is extremely delighted to be recognised as epitomising all these qualities with the award-winning Gallery home design.
Thank you to the Master Builders Association, our supporting partners and everyone who has joined Allcastle Homes on their home building journey.
For more information on the Gallery or to explore this design, visit our display home at HomeWorld Marsden Park or contact one of our friendly Sales Consultants on 1300 255 999 today.