Building or buying property is one of the most popular ways to build an investment portfolio. With so many investment opportunities available in property, let's look at which one might be right for you.
Dual Occupancy, Dual Income
You only have to look around any neighbourhood in Sydney to see how popular building a duplex is as an investment strategy. The prospect of building not one, but two houses on the one block is very appealing, especially when you consider you can reap a very healthy rental income x 2.
The beauty of this approach is that you can tailor it to your own financial needs.
If you've found a block in an area you love, or want to knockdown and rebuild your current home and build a Duplex, you can live in one home and rent out the other, using the rental income to pay down your mortgage. Or you can sell one unit and use the money to pay debts, put towards another investment property or just enjoy a little more financial freedom.
If you have available space in your backyard, a granny flat could not only provide additional living space for you and your relatives, but it can also serve as a steady stream of income if you ever decide to rent it out. Easy to build and maintain, a granny flat is an affordable way to get your property investment strategy started.
A granny flat also boosts the value of your property, especially if it is legally compliant. You would be able to sell your property at a higher value if you have a well-maintained granny flat.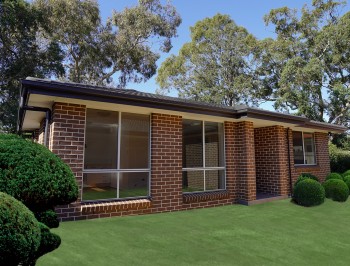 Building a new home that includes a granny flat in its design has many benefits for investors looking to capitalise on extra rental income. You can save money by building both at the same time and customise the design to suit your needs. The granny flat can be attached to the home, integrated within, or detached to the home, with all options offering tenants privacy through a separate entrance. This approach also ensures your granny flat blends seamlessly with the overall design of the home.
House & Land packages offer investors a wealth of benefits. When you build a new house, you are only pay stamp duty on the value of the land component, which can add up to substantial savings.
Tenants love brand new homes, and if you've chosen a House & Land package in a desirable area, you can charge premium rent and gain higher returns for your investment.
New homes have little or no maintenance, and you can also claim tax deductions for depreciable assets such as the construction cost of the building itself as well as its fixtures and fittings.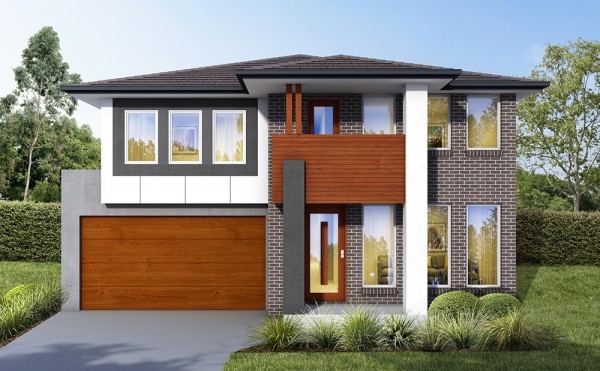 This is a great option to consider it you want to get your property portfolio started sooner rather than later. Our new ready built homes are already under construction or finished, so all the hard work is already done for you. Available at very attractive prices in premium locations throughout Sydney, with stunning facades, quality inclusions, driveway and landscaping, these homes are a big drawcard for quality long-term tenants.
Those stunning display homes you see at Allcastle Homes are also available to buy – complete with all their premium inclusions, high-end features, lighting, large appliances and finishes.
The leaseback arrangement means you buy the home and lease it back to Allcastle Homes while it is being used as a display home. This allows you to make the home an investment property before anyone has moved in. During the leaseback period, there's no maintenance expenses or management fees, and at the end of the agreement, you can choose to make the home your permanent residence or continue as a landlord by finding tenants for the property.
Rentvesting
Rentvesting is an investment strategy that lets you get on the property ladder without sacrificing your lifestyle. Quite simply it means buying an investment property in an area you can afford, while you're renting in the area you love. So while you're collecting rental income to help pay off your mortgage, you're also enjoying living in an area that suits your lifestyle.
Whether you're looking to create a passive income stream or ready to buy your dream home, we're here to help.
For more information or to book a virtual consultation, talk to an Allcastle Homes consultant today on 1300 255 999.