According to the NSW 2021-2061 Intergenerational Report, buying a home is not only your biggest investment, it is the foundation for a secure and independent retirement.
The 2021 NSW Intergenerational Report provides a key tool for governments to ensure the sustainability of New South Wales' economic growth and State finances remain key pillars for government decision making well into the future.
Economic Security and Quality of Life
Housing is key to economic security and quality of life. By 2060-61, New South Wales will need an additional 1.7 million homes, equivalent to one new home for every two existing homes.
This means we'll need to add an average of 42,000 new homes every year.
Homeowners typically enjoy much higher living standards in retirement, but homeownership rates have been declining as deposits become more expensive.
Building enough housing, and higher interest rates compared with today's historic lows would moderate long-run housing price growth.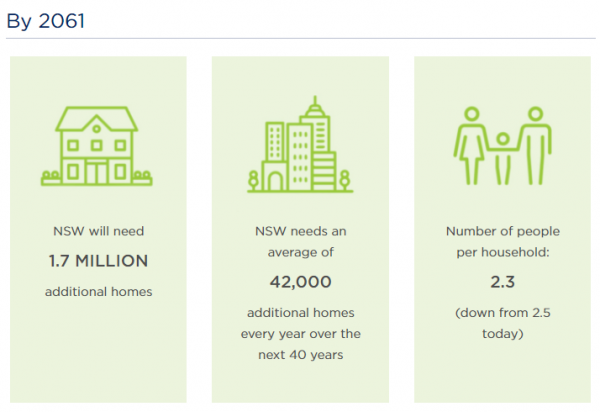 By 2061
New South Wales is projected to have a $1.4 trillion-dollar economy by 2060-61, measured in today's dollars. This represents a more than doubling of the economy in real terms from $629 billion in 2018-19.
NSW will be Australia's first trillion-dollar economy, representing 32% of the national economy
5 million people will be living in New South Wales, 40 per cent more people than today
Income per capita will be 59 % higher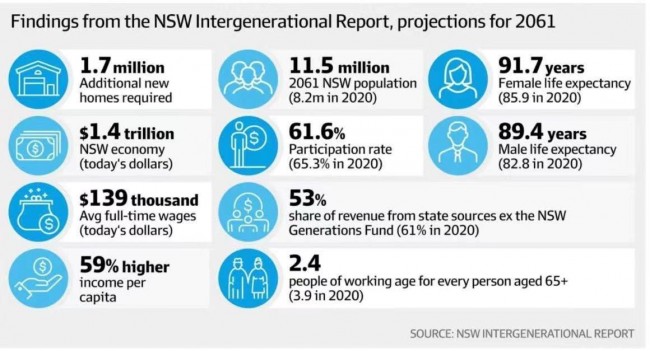 Secure Your Future Today
Stable and affordable housing is critical to economic security and to our physical and mental wellbeing. It provides the physical structure of our communities and can impact access to jobs and services.
Housing is typically the biggest investment a person makes in their lifetime, the largest form of savings, and the foundation for a secure and independent retirement.
On average, 57 per cent of household net wealth is in housing, and 17 per cent in superannuation. Households approaching retirement (aged 50-64) who do not own their own home typically have just $78,000 in net household wealth compared with $1.4 million for homeowners of the same age.
Investing in housing to secure future living standards
Stable, affordable housing is critical to economic security, physical and mental wellbeing, and facilitates access to jobs and services.
Housing is essential to support rising living standards.
Talk to an Allcastle Homes Consultant on 1300 255 999 about your home ownership or investment journey and secure your future today.
Source: NSW Intergenerational Report 2021-2061