It wasn't too long ago that the corner of a dining table seemed to be just enough space to work or study from. But now, with kids, parents, relatives (and pets!) all working, studying, home schooling and crafting from home, the idea of a dedicated space where you can enjoy a little peace and quiet is more of a necessity than a luxury.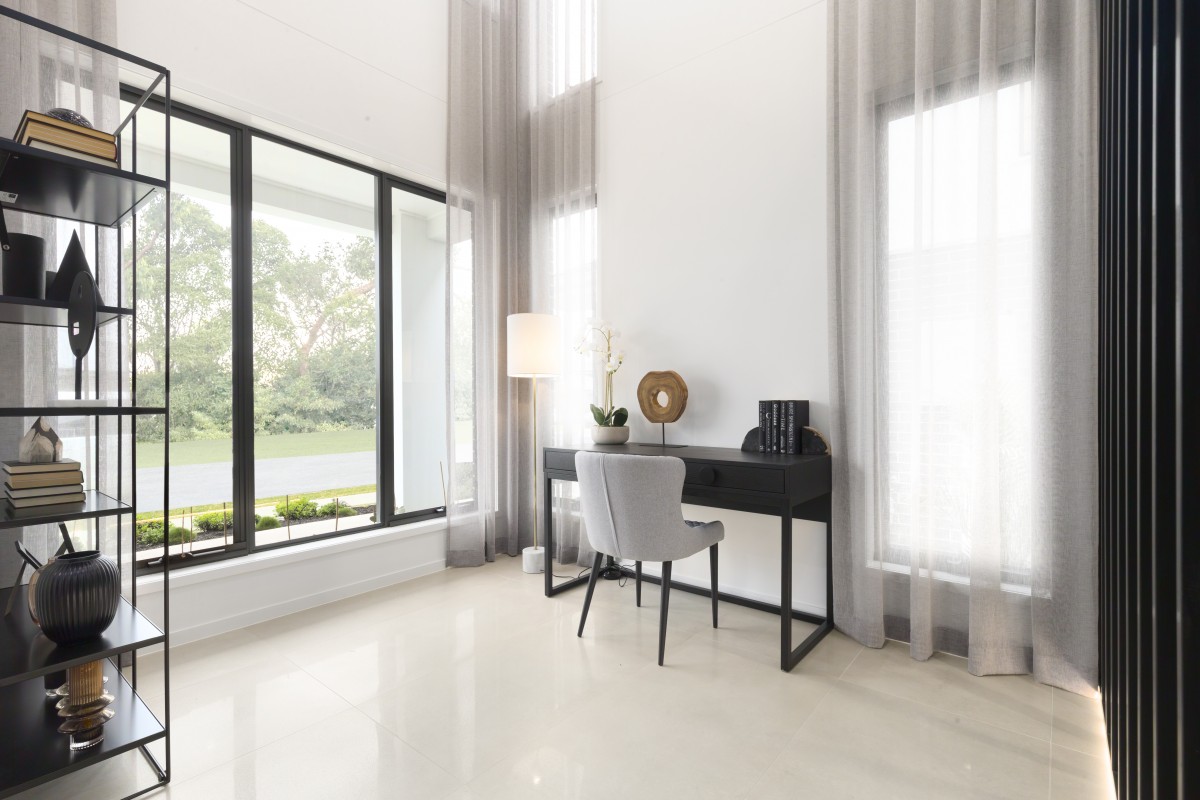 Having a separate space, be it a study nook, zoned open plan area, multi-tasking bedroom or dedicated home office where you and the kids can get their work done in private - or just revel in a little alone time - is key to a happy, harmonious home.
Allcastle Homes offers a huge variety of designs and customisation options to help you create your bespoke work zone and significantly improve your at-home lifestyle.
Study Nooks
Study nooks are a popular option in smaller homes, as they can easily transform from a parent's workspace to a kid's play zone.
Cleverly positioned nooks in open plan spaces are a great idea, as parents can supervise homework while dinner's bubbling away.
You can plan a study nook in a spacious main bedroom suite that doubles as a parent's retreat, turn a guest bedroom into a study with built-in storage and ensuite or convert an upper-level landing/rumpus into your kids very own home school.
Dedicated Study/Home Office at Home
If you're a work-from-home pro, and you need the ultimate in privacy and quiet, home designs with dedicated office space away from the hustle and bustle of daily family life are ideal. Our range also offers studies/guest bedrooms with their own private access.
Feeling inspired to design your perfect at-home lifestyle? Take a virtual tour of our clever study designs and display homes, simply click on the images below
Home Designs Featuring Study