If you're building a home on a narrow block, being strategic about the way you use space is key to creating a home that meets the needs of you and your family. The good news is, there are plenty of simple and clever ways to maximise the space you have available.
To help you create a beautiful and functional family home on a narrow block of land, check out our tips and tricks for getting smart with your space.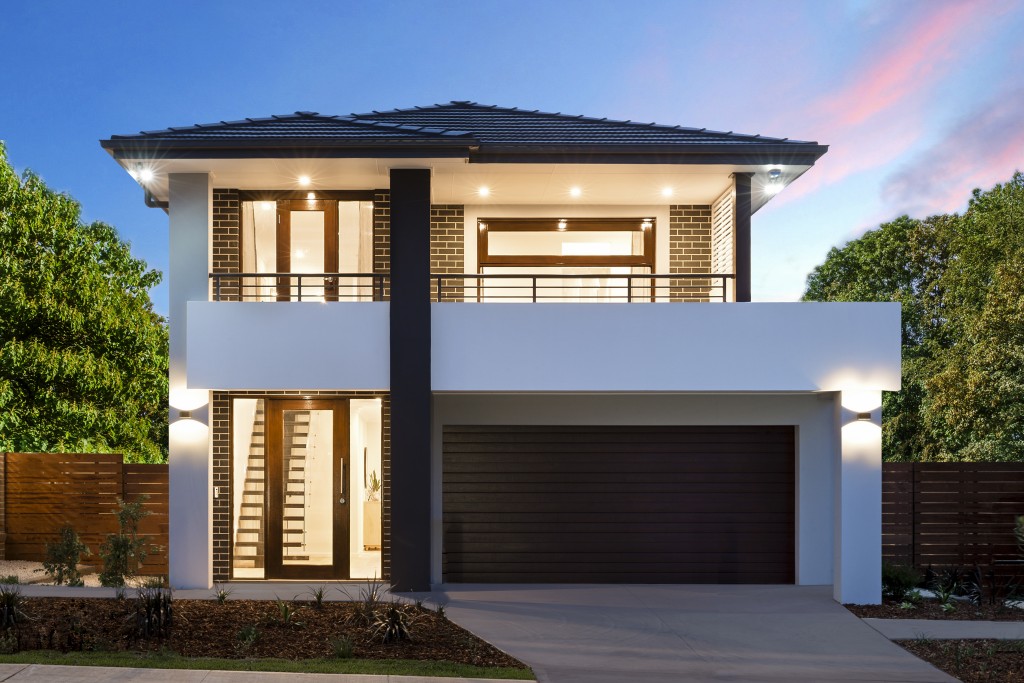 Tip 1: Create multi-purpose rooms
When space isn't on your side, you need to get creative with how you use it. A great way of doing this is to design rooms that have multiple functions – so rather than having separate spaces for each activity (living, dining, working etc.), a smart approach is to combine these areas to maximise available space.
For example, an open plan living area can incorporate space for lounging and dining, flowing seamlessly from one to the other. As for working, if space is at a premium you may want to forgo that dedicated office and instead create a functional study nook that can utilise available space in another area of the house.
And with a little creative design thinking, you can still separate a single room into distinct zones – room dividers, shelving, and even clever placement of plants, rugs or furniture can provide a simple and cost-effective way of creating multi-purpose rooms that let you do more with less space.
Tip 2: Maximise storage wherever possible
Stressed about storage space in your new home? Don't despair! There are all sorts of ways to strategically build storage into your home without needing to take up valuable space. The key is to utilise the available space and create extra storage options that don't encroach on room space.
Built-in wardrobes are definitely the way to go, but you can also optimise storage space with multi-functional furniture that doubles as a handy storage option. Think ottomans, beds with drawers, and side units with storage rather than single-function tables.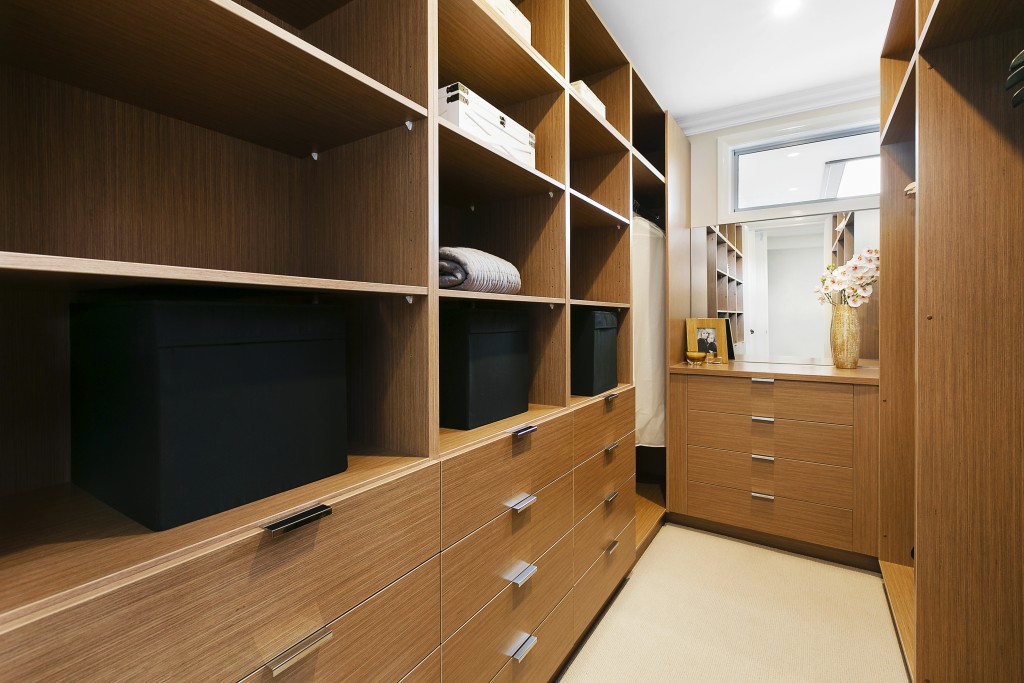 Tip 3: Use light to your advantage
When it comes to maximising space in your narrow lot home, there's no question that light is your friend. In terms of designing your home, it's important to consider the orientation of your block so your home can be designed in a way that capitalises on natural light.
Designing living spaces with a northerly rather than a southerly aspect will allow you to make the most of the available light during sunlight hours, which will make rooms feel more spacious. Plus, think about how to welcome light into your home, such as through strategically-placed windows and glass doors.
Mirrors can also be used to reflect the light flowing into a room – consider a large statement mirror to bounce natural light into the space.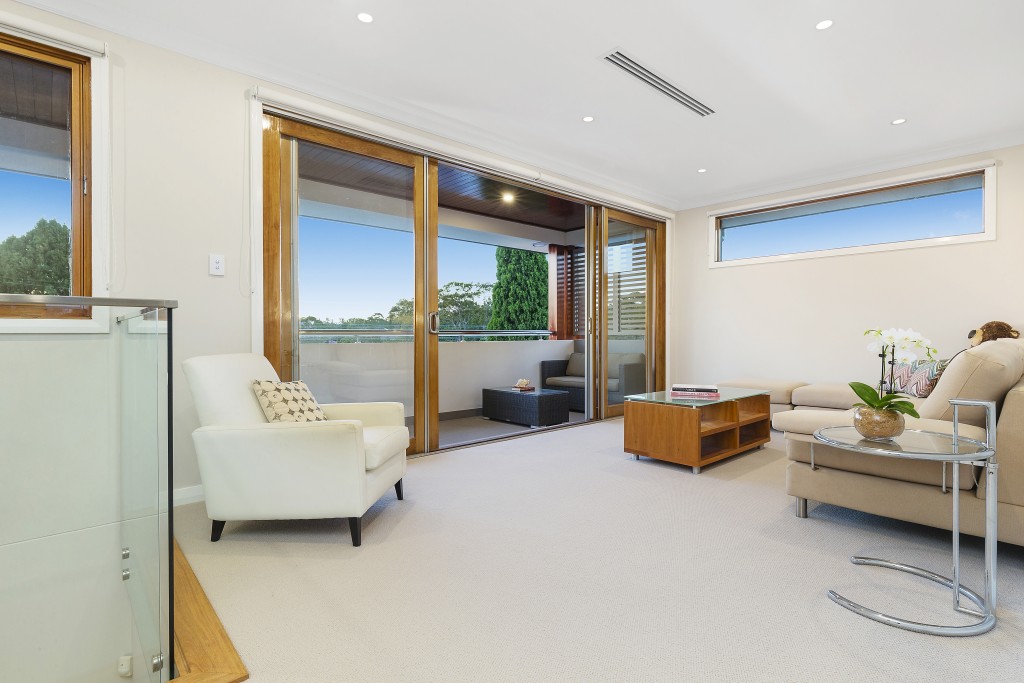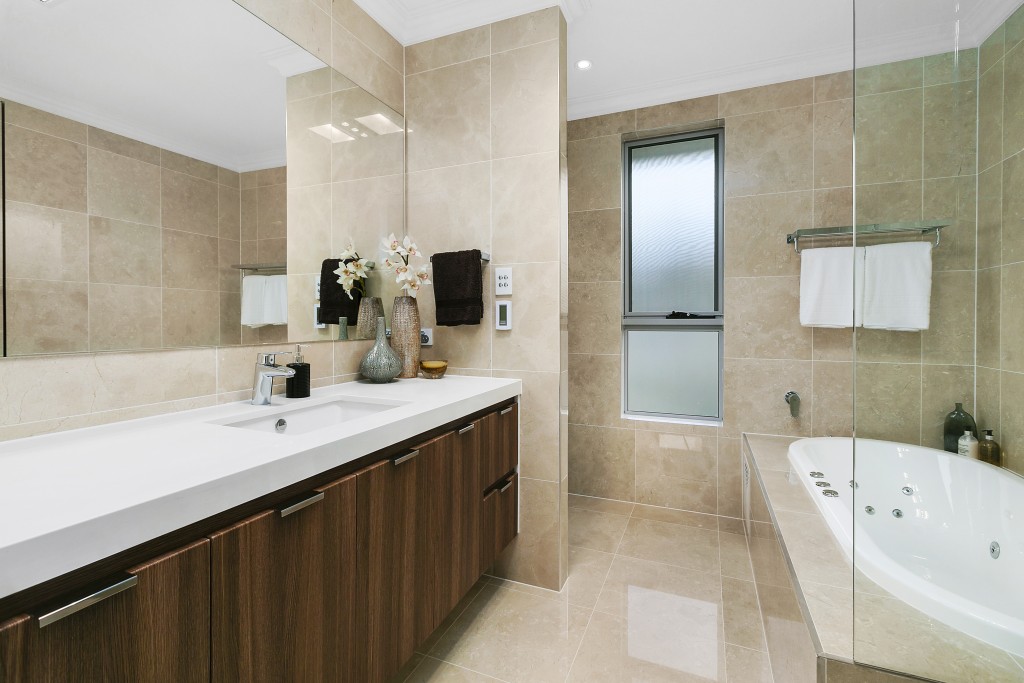 Tip 4: Go with the flow
If you're working with a smaller block, having spaces that seamlessly flow into one another can help to create the feeling of more space. Open plan living is ideal for narrow block homes, as you can take advantage of the full size of an area rather than splitting it up into small rooms that may feel stuffy.
Extending the flow between indoor and outdoor spaces is another great way to increase the feeling of spaciousness in your home. Creating a flow from your living area into your alfresco area can create the sense of a single large living space, especially in warmer months when you can utilise the outdoor area as an extension of the indoors.
Sliding glass doors can help to create a seamless flow from the inside to the outside, while also allowing natural light to flow into your home.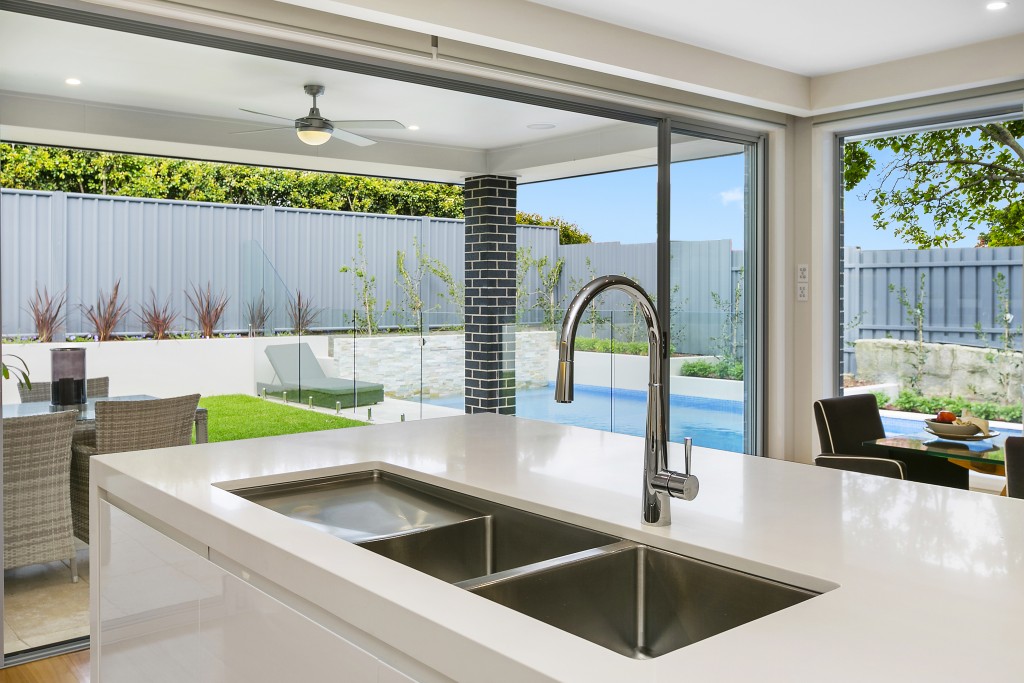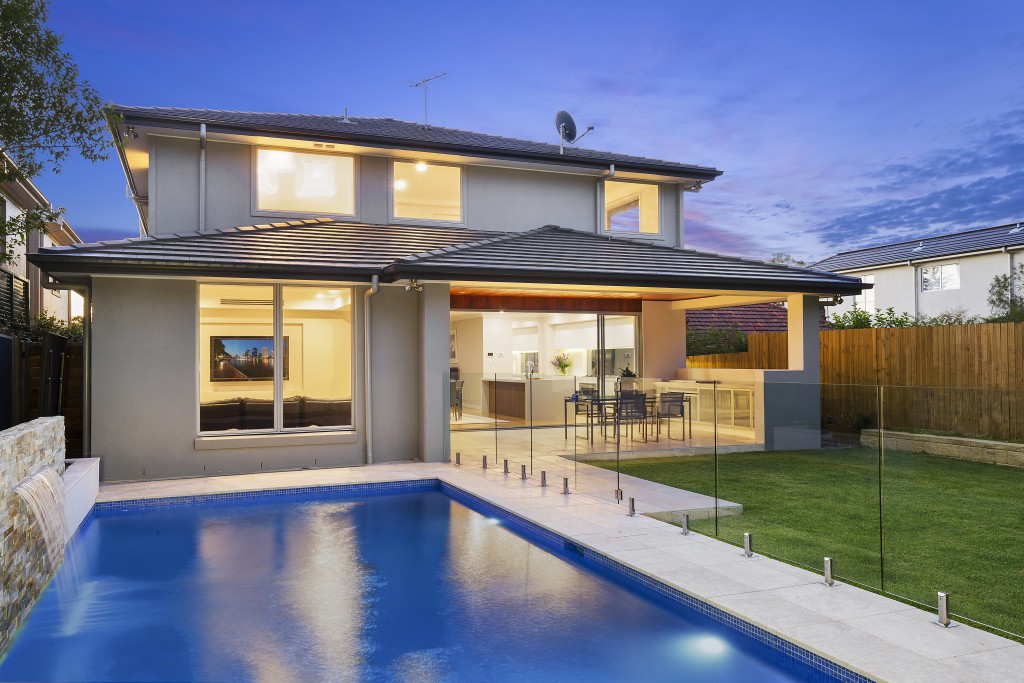 Tip 5: Choose a light colour scheme
A predominantly dark colour palette can make a space feel smaller, so opt for lighter and more neutral colours to create the feeling of more space. Similarly, too many colours, textures and patterns can make a room feel busy and crowded – keep it simple and focus on just one or two feature colours.
You can still inject plenty of character and personality into your room with a few carefully-chosen pops of bright colours. The key here is not to overdo it and to be selective with stronger colours or prints. When it comes to narrow home design, less is more!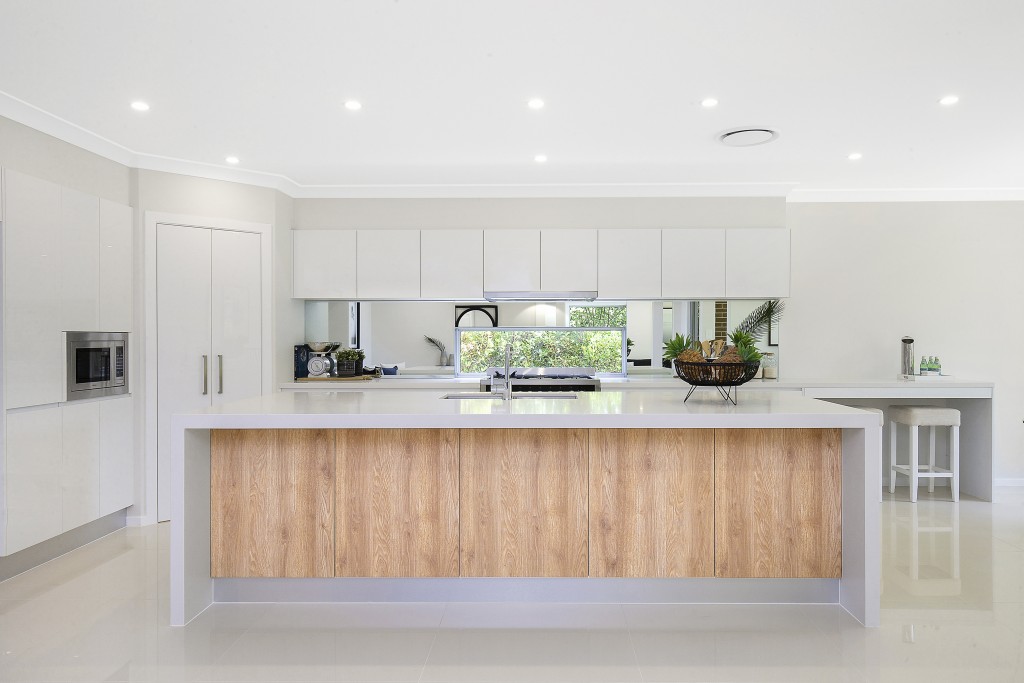 Building a home on a narrow block of land? View our innovative range of home designs for narrow blocks and start planning your dream home now.