Whether you're a first-time homeowner or a dab hand at designing your space, we can all use a little inspiration when it comes to keeping our homes stylishly up-to-date. With 2019 already underway, here at Allcastle Homes - a leading new home builder in Sydney - we're taking a look at the latest interior trends that will be influencing our design decisions over the coming year.
From fancy florals to sustainable styling, there's something for everyone in this year's design predictions. Check out our list of this year's key trends and get inspired to try them out in your own home!
Sustainability in the Spotlight
As we all become increasingly aware of how our purchases impact the world around us, it's only natural that we're seeing a distinct shift towards a more sustainable approach to interior design and the products we choose to style our homes with.
From selecting environmentally-friendly products to making sure our homewares are produced in an ethical manner, the issue of sustainability will continue to influence the way both designers and consumers approach interior design.
"Being strategic and purposeful about purchasing behaviour is a key ingredient to a sustainable ethos. From the initial question of, 'Who you are purchasing from and what values do they stand for?' to 'What type of materials are used to build each item?'"
Becky Shea, Becky Shea Design (quoted in Elle Decor)
Trend tips for your home:
Consciously choose products that are made from recycled materials or sustainable fabrics – from furniture to soft furnishings, there's a lot of eco-friendly choices on offer.
Look for items that are produced from cruelty-free alternatives, such as non-animal leather or worm-free silk.
Above all, be mindful about your interior design purchases, focusing on quality and longevity over cheap and disposable products.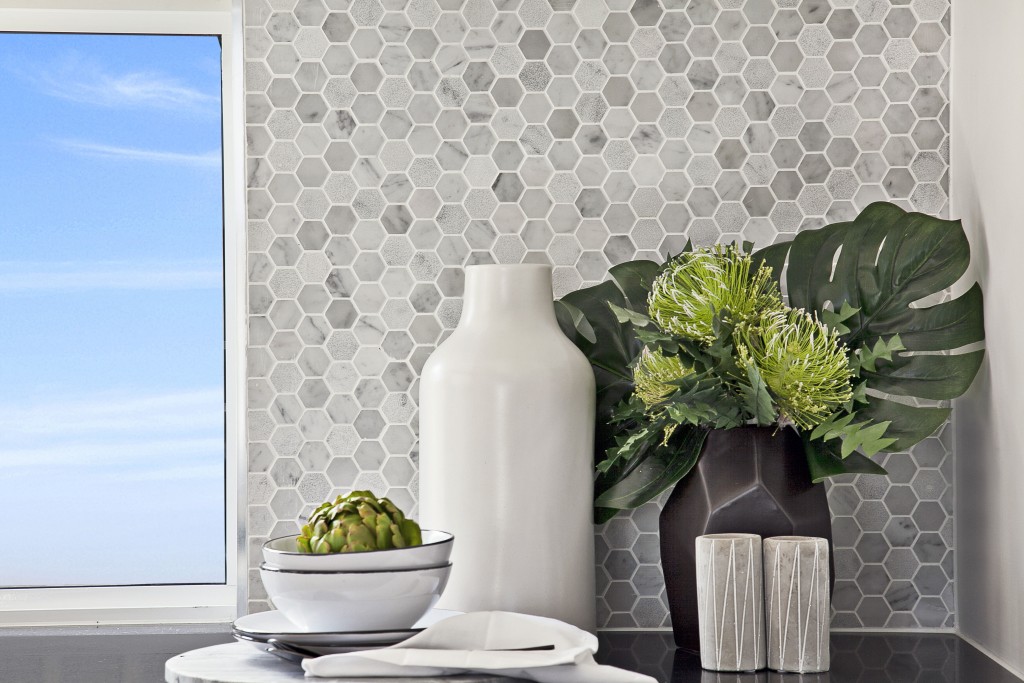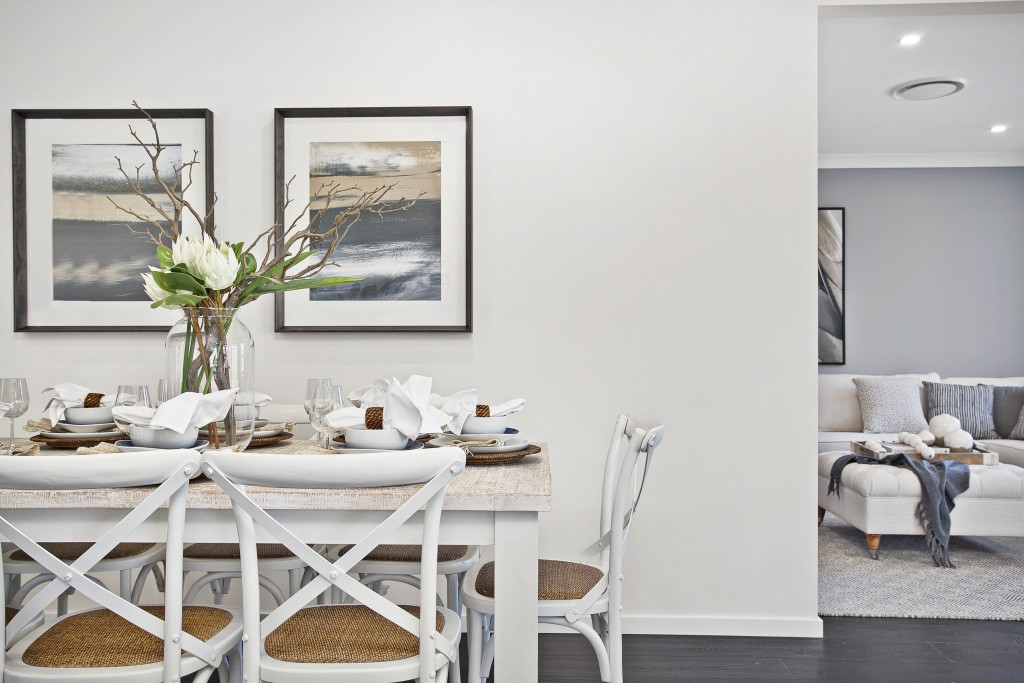 Make Way For Wallpaper
From bright and bold to understated charm, wallpaper is set to make a statement in 2019. And with a world of options available in terms of patterns, textures and styles, wallpaper offers a simple and cost-effective way to make a big impact in your space.
While more subtle, feminine wallpaper patterns have long been used to add a touch of classic elegance, the prediction from Flyn Roberts – Trade Exhibition Manager at Life Instyle – is that this year, it's all about big and bold designs to create walls with the wow factor:
"Bold styles will feature heavily, and pattern and texture are where this trend really comes to life…from faux leathers to embossed baroque styles."
Flyn Roberts, Exhibition Manager, Life Instyle (quoted in Home Beautiful)
Trend tips for your home:
Don't be afraid to go bold with a feature wall! Explore the wide range of textures and patterns on offer, and make a statement with an eye-catching wall.
Be colour-conscious – consider the shades and tones used in the rest of the space and choose colours that will complement.
Unless you're a wallpaper whiz, call in a professional installer to avoid unsightly bubbles or uneven installation.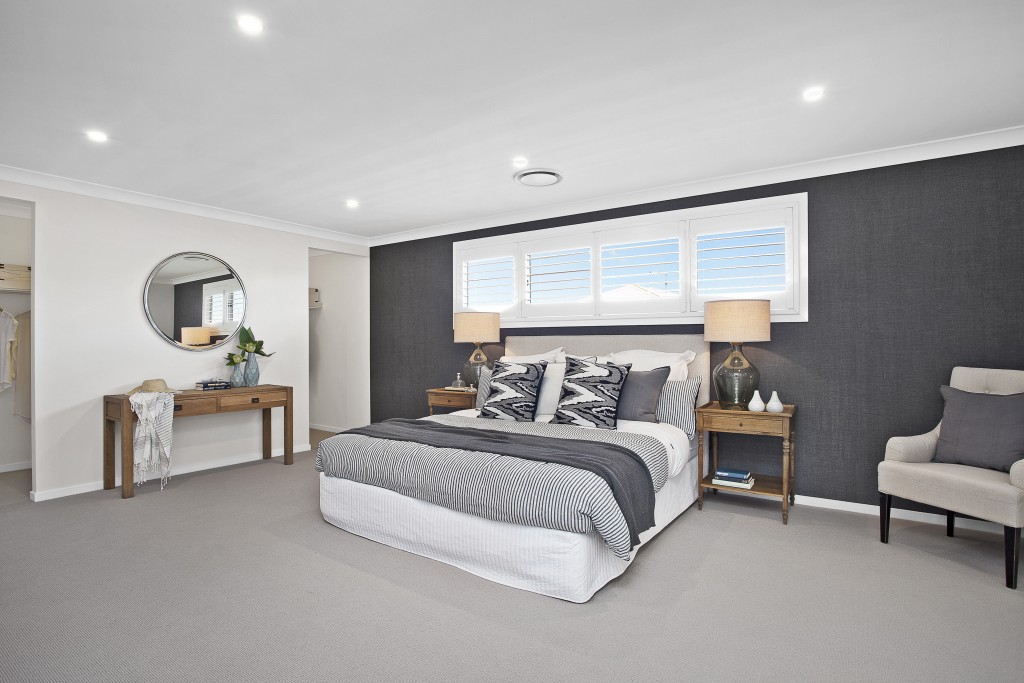 Floral Fever
If the thought of 'chintz' conjures up images of your grandma's lounge room, you'll be pleased to know that the old-fashioned floral look has been given a fresh and modern update in 2019. With an on-trend contemporary feel, floral patterns will be popping up in cool interiors everywhere.
"The traditional beauty of floral patterns, either abstracted or straight up chintz, will be the pattern to use."
Erin Gates, Erin Gates Design (quoted in Elle Decor)
Industry insiders predict that flowery designs will make an appearance in a range of fabrics – think patterned rugs, cushions and window dressings – as well as in bold patterned wallpaper that's guaranteed to capture attention.
Trend tips for your home:
Be careful not to overdo it with chintz. Bold florals contrast well with a minimalist look, so be selective with patterns and keep the rest simple.
Dressing up your windows with fresh floral designs can be a great way to add a colourful display to your home.
If you're feeling a little more daring, try mixing things up with clashing textures and patterns to create a characterful eclectic feel.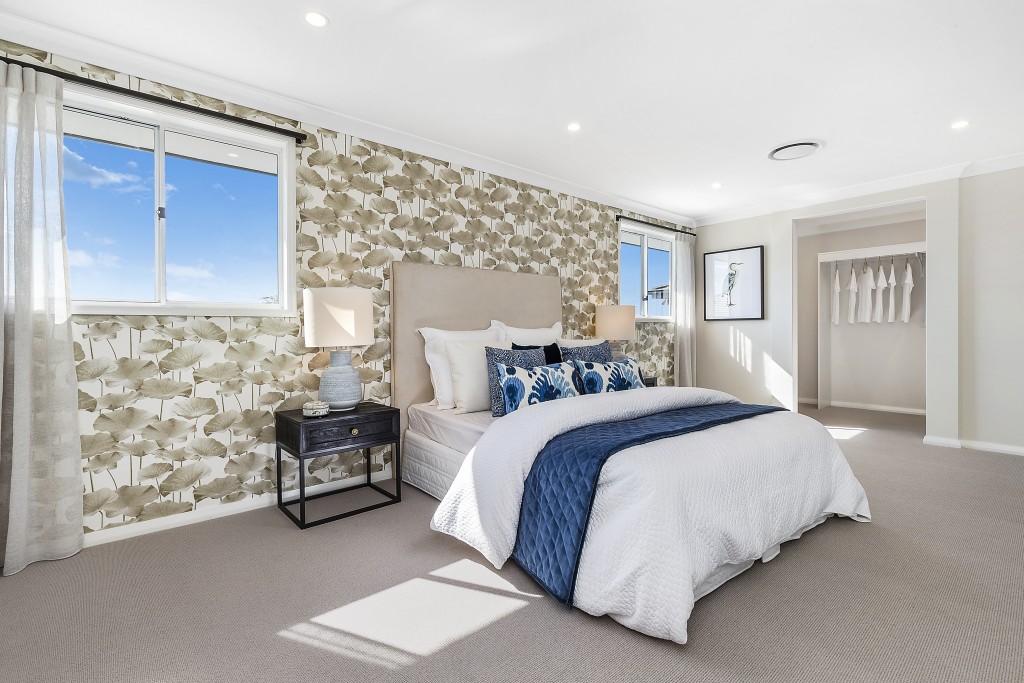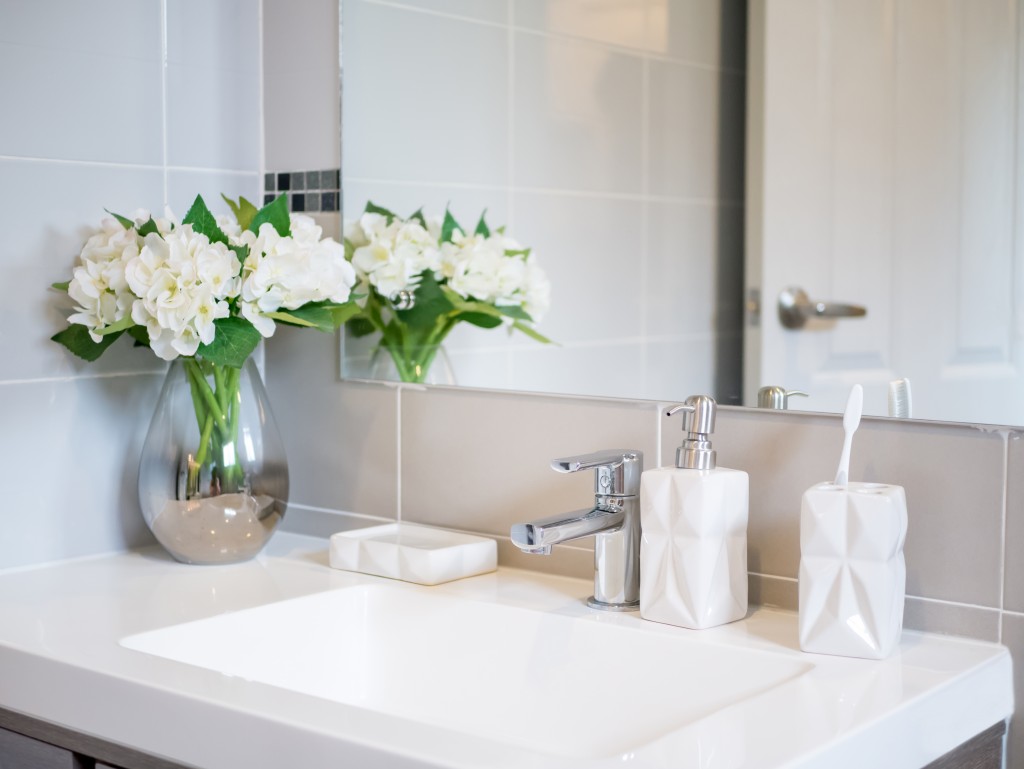 Black In Style
This year, expect to see the colour black being used to add an exciting touch of drama to interior spaces. From cabinetry through to homewares, the darkest of shades can be used to create a sophisticated and elegant look, and pairs beautifully with a range of both lighter colours and warmer tones.
In particular, look out for black kitchens that utilise the colour in cabinets, range hoods and island accents. When contrasted with white walls, splashbacks and benchtops, these darker elements allow you to make a dramatic statement.
"Injecting a bold splash of dark colour into your home can add depth and sophistication,"
Richard Misso, Creative Director and Founder, The Stylesmiths (quoted in lifestyle.com.au)
Trend tips for your home:
Balance out dark and moody blacks with warmer tones of brown, beige, gold or neutral shades.
You don't have to go all-in with a black kitchen – simply adding a few black accents, such as a glass or tiled splashback, can make for a stylish, dramatic effect, particularly when set against white cabinetry.
Aside from the kitchen, black can create a sophisticated look in the bathroom (think black tapware and towel rails) or in the form of soft furnishings in the bedroom.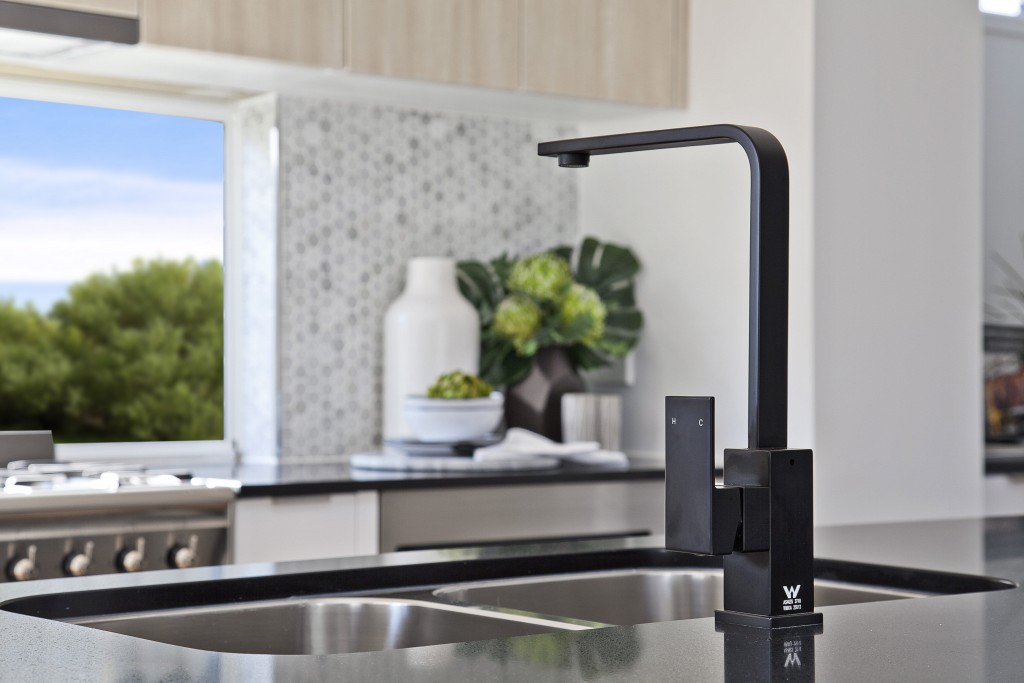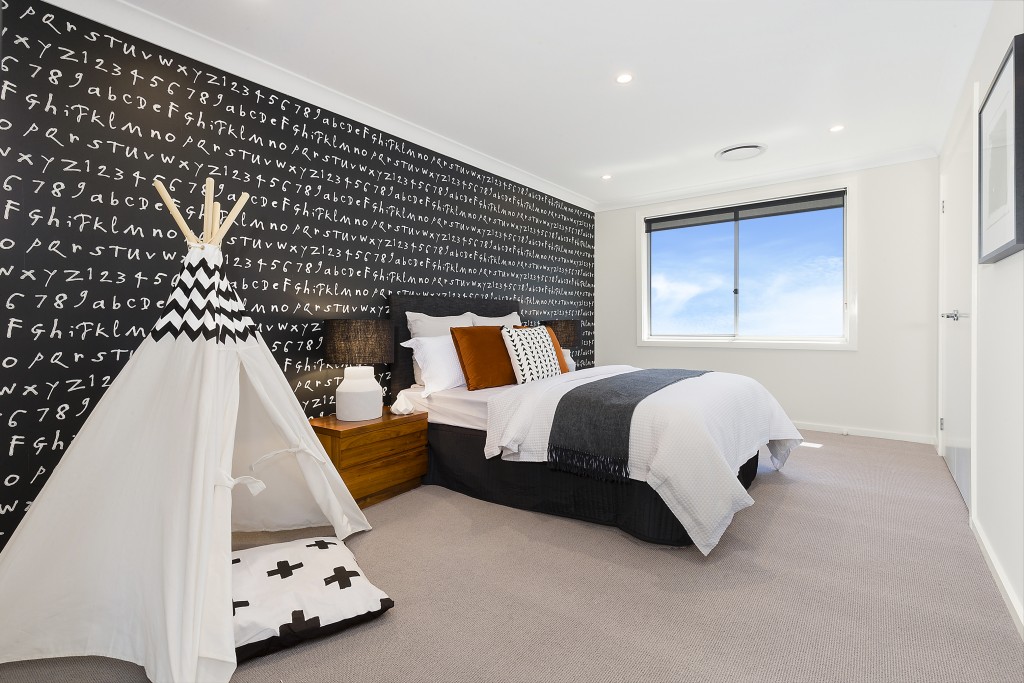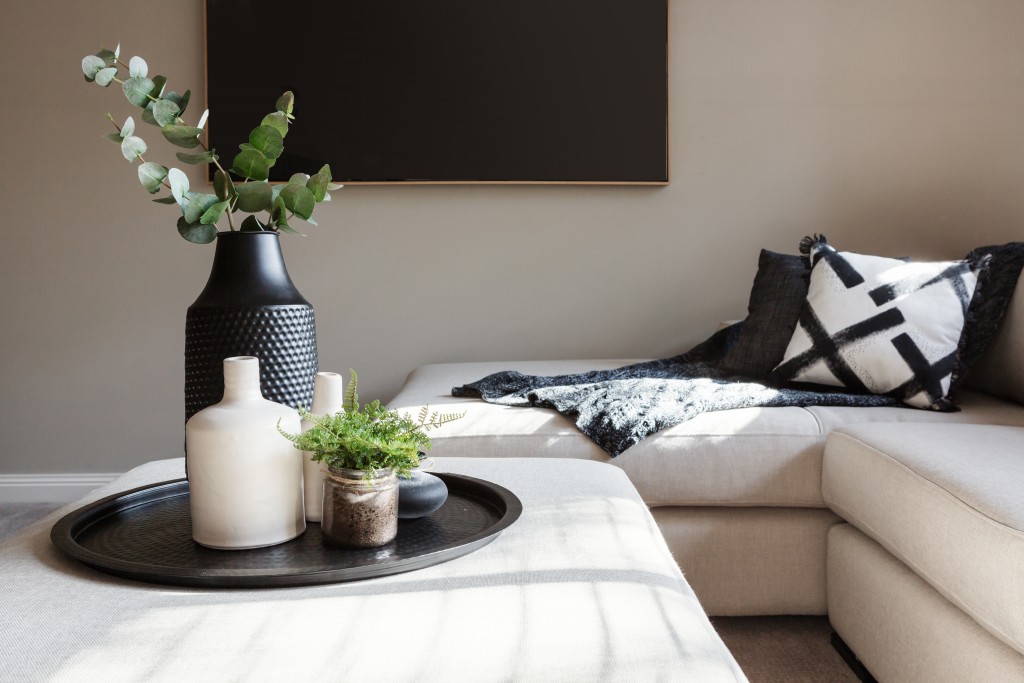 Looking for design inspiration for your new home? Why not visit one of our display locations to discover our luxurious and affordable designs.
Sources:
https://www.elledecor.com/design-decorate/trends/g23550602/design-trends-2019/ https://www.elle.com.au/culture/design-trends-2019-19472
https://www.lifestyle.com.au/diy/the-top-interior-trends-for-2019.aspx
https://www.echoice.com.au/top-2019-interior-design-trends-to-look-out-for/ https://www.homebeautiful.com.au/interiors-trends-for-2019
Whether you're styling a brand new home or are keen to give your current abode a stylish makeover, we've got top tips on how to incorporate the latest looks into your interiors.